Swede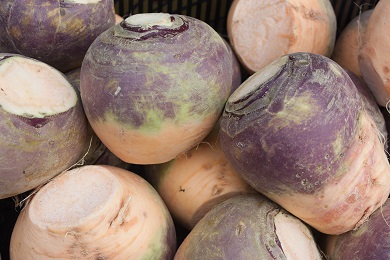 Health Rating
Recommend Daily in Limited Supply
Latin Name
Brassica napobrassica
Description
Swede, also known as rutabaga, is a tuberous root vegetable and the leaves are a leaf vegetable. The root is ball shaped and white with a red skin around it.
For Your Pet
Swede is safe and a great treat for your pet. Do not overfeed as eating too much may cause an upset stomach.
Warning
Do not overfeed your pet swede as it may cause an upset stomach. Swede should never replace any part of their daily diet of hay.