Squash/Zucchini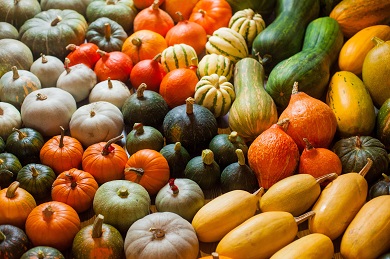 Health Rating
Recommend Daily in Limited Supply
Description
Squash comes from herbaceous vines in the gourd family, producing several different types of edible vegetables. The plants squash come from have long hairy vines, large leaves, and yellow or orange flowers. Common types of squash are butternut squash, honeynut squash, zucchini, pumpkin, spaghetti squash, acorn squash, and more.
For Your Pet
Squash can be a lovely treat or daily food for rabbits due to it's various vitamins and minerals. Some squash may also be high in natural sugar and starch, so we suggest doing some research on which squash is better to feed your pet.
Warning
Do not overfeed your pet squash as it may cause stomach upset. Squash should never replace any part of their daily diet of hay.