Pumpkin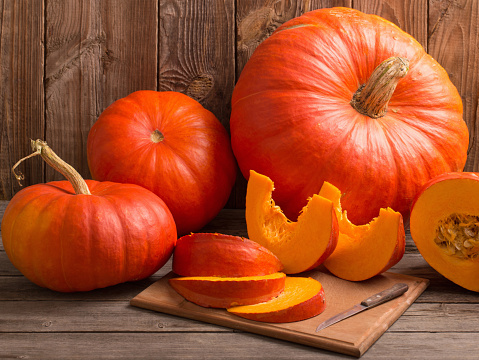 Health Rating
Recommend Daily in Limited Supply
Description
Pumpkins are cultivars of winter squash, bearing most commonly a bright orange outer shell and yellow-orange flesh with several seeds and pulp on the inside. Pumpkins are harvested and used for food purposes and decorations around October and November for various holidays.
For Your Pet
Rabbits and other small pets love to eat the sweet flesh of a pumpkin! This is a great food for your rabbit, however should not be used as a replacement for their daily hay.
Warning
Do not feed too much pumpkin to your pets as it can cause an upset stomach.