Collard Greens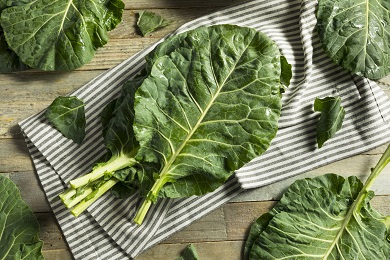 Health Rating
Recommend Daily in Limited Supply
Latin Name
Brassica oleracea var. viridis
Description
Collard is a bright green, leafy vegetable similar looking to spinach but grown more like cabbage. When uncooked, leaves are bitter and tough.
For Your Pet
Collard greens are edible and loved by many rabbits, guinea pigs, and other small pets. Eating too much may cause gas, so please limit how much you give your pet.
Warning
Collard greens are okay to eat in moderation.