Rhubarb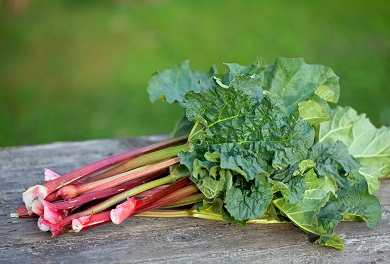 Latin Name
Rheum rhabarbarum
Description
Rhubarb is an edible stalk vegetable used for culinary and medicinal purposes. Rhubarb has a red stalk a large, crinkled leaves. Rhubarb leaves contain toxins including oxalic acid and nephrotoxin, in which both can cause kidney failure.
For Your Pet
Rhubarb leaves are toxic and potentially fatal to small pets.
Warning
Do not feed your pet rhubarb as it can cause illness and possible death.
Resources
If you believe that your pet has been poisoned immediately call your vet or one of the animal poison control hotlines on this list.