Nightshade Plants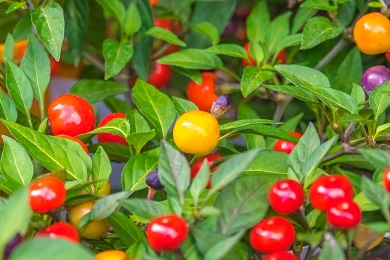 Description
These plants include Tomatoes, bell peppers, chilli peppers, egg plant, and other plants. Some plants are used for medicinal use but some can be considered highly toxic.
For Your Pet
Most plants in the Solanaceae (nightshade) family are considered to be highly toxic to your pets. If you are unsure your pet ate a plant in the nightshade family, please continue researching to find the plant.
Warning
Do your research before ever feeding your pet a potentially lethal plant or food.
Resources
If you believe that your pet has been poisoned immediately call your vet or one of the animal poison control hotlines on this list.