Yam Bean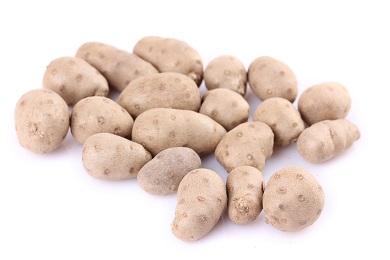 Latin Name
Pachyrhizus erosus
Description
Yam bean, or jicama, is one of several types of yam beans. It is characterized by its large, spherical, and elongated taproot. The root is covered with a thick, fibrous brown skin, that once removed the inside white flesh can be eaten by humans. However, the rest of the plant and its seeds are very poisonous, with high levels of rotenone, a common chemical used as
insecticide and pesticide.
For Your Pet
Even though humans eat parts of the yam bean plant, it's best to avoid letting your small pets eat any of the yam bean. Yam bean is a poisonous plant that your rabbit should never eat.
Warning
Do not feed poisonous yam bean to your small pet.
Resources
If you believe that your pet has been poisoned, immediately call your vet or one of the animal poison control hotlines on this list.