Violet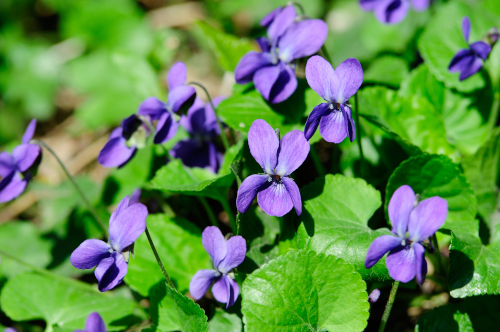 Health Rating
Never Feed (but not poisonous)
Description
Viola is a genus of flowering plants found mostly in temperate areas in the Northern Hemisphere. These plants vary in shape and size but typically have five petals and heart or oval shaped leaves.
For Your Pet
Although there isn't much information on small pets and violets, we suggest you never feed these to your pet unless you know this is safe. We highly recommend doing research and calling your vet before ever feeding anything to your rabbit, chinchilla, or guinea pig to make sure they stay safe and healthy.
Warning
Do not feed your pet any part of the violet plant until you research and ask a medical professional.
Resources
If you believe that your pet has been poisoned immediately call your vet or one of the animal poison control hotlines on this list.