Strawberries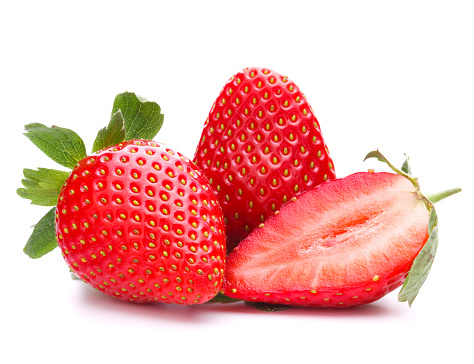 Health Rating
Sometimes Treats
Latin Name
Fragaria × ananassa
Description
The strawberry is a widely cultivated garden fruit, grown for its delicious taste and sweet aroma. Strawberries are typically used as ingredients for drinks, pies, jams, or eaten fresh by themselves. Strawberries are red when ripe, with tiny seeds scattered all over the fruit and a green leafy top.
For Your Pet
Rabbits and other small pets love eating strawberries! These are a great treat to give to your pet in moderation. Do not overfeed as the amount of natural sugars in strawberries may upset your pets stomach.
Warning
Do not overfeed your pet strawberries as it may cause stomach upset. Strawberries should never replace any part of their daily diet of hay.