Quince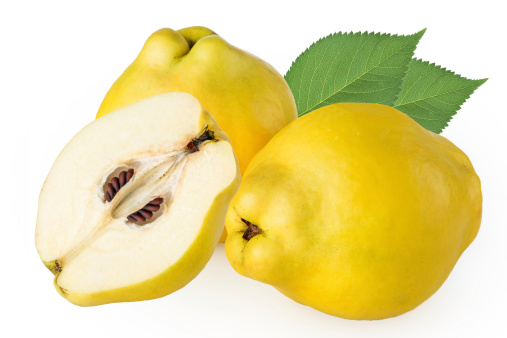 Health Rating
Sometimes Treats
Latin Name
Cydonia oblonga
Description
A quince is a tree fruit that bears pome fruit, similar to a pear. The fruit is a golden yellow, the leaves are simple and green, and the flowers have five petals that are pink or white.
For Your Pet
The flesh of the quince may be a good treat for your rabbit or other small pet, however in high amounts can cause digestive issues due to the natural sugar in the fruit. Never feed your pet the seeds as they can contain amounts of cyanide.
Warning
Do not overfeed quince fruit to your pet as it may cause illness.