Pork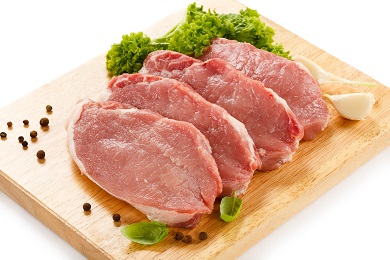 Health Rating
Never Feed (but not poisonous)
Latin Name
Sus scrofa domesticus
Description
Pork is the culinary name for the meat of a pig. Pork is commonly eaten throughout the world. This meat is typically cooked, smoked, cured, and preserved. Different pork products include bacon, sausage, ham, and more.
For Your Pet
Rabbits and other small pets are herbivores and cannot digest meat. Ingesting meat can cause blockage, choking, and other serious health issues that can lead to death.
Warning
Do not feed your pet pork as it can cause serious illness, injury, and possible death.