Poinsettia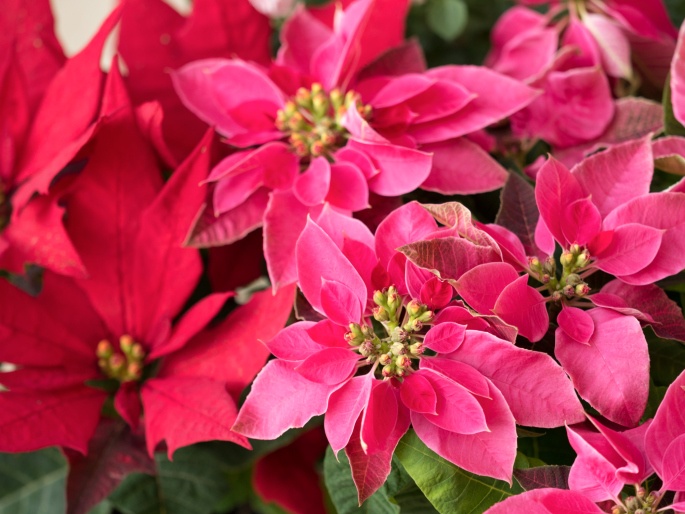 Latin Name
Euphorbia pulcherrima
Description
Poinsettia plants are native to Mexico and Central America and it well known as a significant plant for Christmas floral displays. These plants have thick, dark green leaves and extremely bright red, almost velvety smooth bracts, also known as false flowers.
For Your Pet
Poinsettias are mildly toxic to small pets and can cause skin and eye irritation, abdominal pain, irregular fecal movement, and loss of appetite.
Warning
Do not feed your pet poinsettias as they can cause illness.
Resources
If you believe that your pet has been poisoned immediately call your vet or one of the animal poison control hotlines on this list.