Peace Lily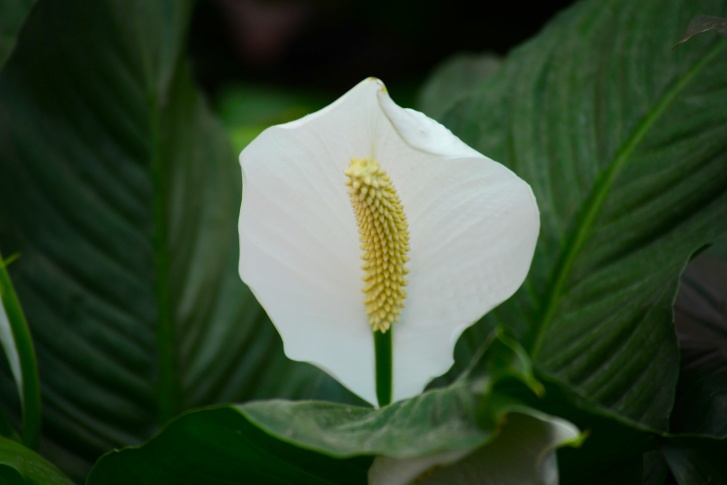 Description
Peace lilies are evergreen perennial plants with large, green leaves, and a large flower growing from a spadix with a spathe(in this sense, similar to a petal) varying in shades of white, green, and yellow. Although this plant is called a lily, it is not a true lily.
For Your Pet
Peace lilies are mildly toxic to humans and some animals. Due to their calcium oxalate crystals, it can cause symptoms like burning in the mouth and throat, swelling of the throat, diarrhea, choking, and skin irritation.
Warning
Do not feed your pet peace lily as it can cause serious illness.
Resources
If you believe that your pet has been poisoned immediately call your vet or one of the animal poison control hotlines on this list.