Parsley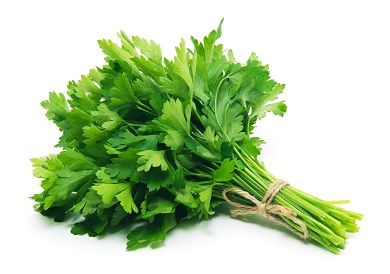 Health Rating
Sometimes Treats
Latin Name
Petroselinum crispum
Description
Parsley comes from the Apiaceae family. It is bright green in color and because it is a biennial plant, it takes two years for it to finish its biological life cycle. In the first year it has lots of leaflets, but in the second year they become sparser with a flat top.
For Your Pet
Parsley can be fed to your pet in moderation or as treats every once in awhile. It is tasty to them, but not high in the nutrients that are needed in a rabbit, guinea pig, or chinchilla diet.
Warning
Feeding your pet too much parsley may interfere with their daily diet, please only give some as a treat.
Resources
If you would like more facts about why parsley is only okay in moderation and what the nutrition facts are, click here.
Resource Links
http://www.naturalrabbitfood.com/can-rabbits-eat-parsley/