Nutmeg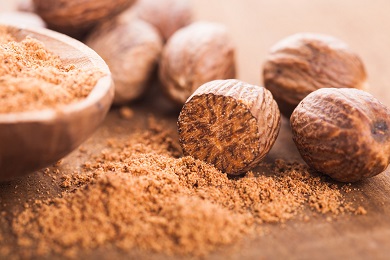 Latin Name
Myristica fragrans
Description
Nutmeg is a spice that is usually found in the ground up form that is used in many ways to give food flavor.
For Your Pet
Nutmeg is highly toxic to your pet's nervous system (neurotoxic) and can cause seizures and tremors, among other disorders of the nervous system. While the smell of nutmeg may be attractive to your rabbit, do not feed your pet nutmeg or food with nutmeg in it.
Warning
Nutmeg is poisonous to your pet. Never feed nutmeg to your rabbit and other small pets.
Resources
If you believe that your pet has been poisoned, immediately call your vet or one of the animal poison control hotlines on this list.