Mayapple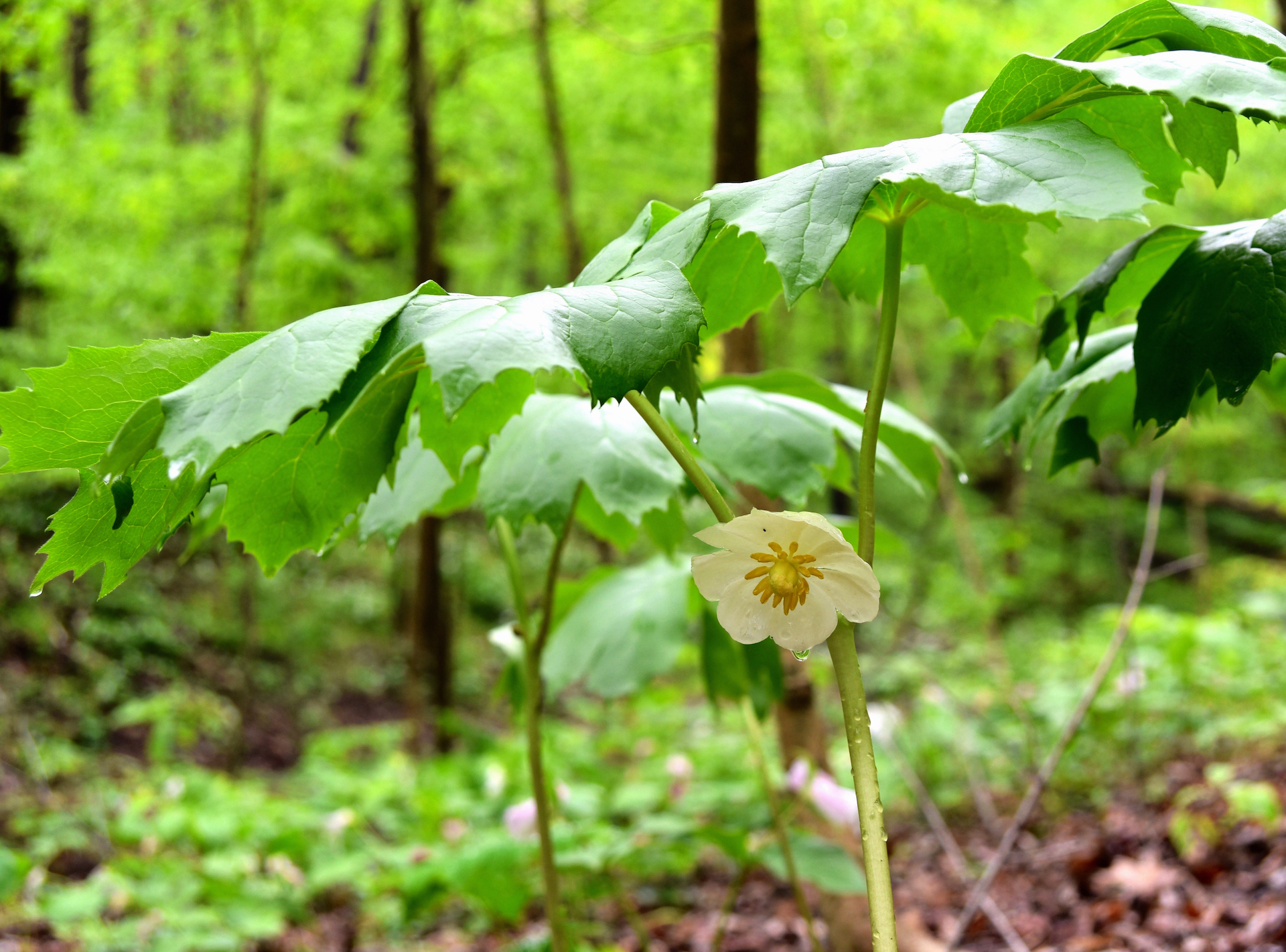 Latin Name
Podophyllum peltatum
Description
The Mayapple, also known as American mandrake or wild mandrake, is a herbaceous perennial plant with two deeply lobed, umbrella-shaped leaves and one white flower. The entirety of this plant is toxic, containing podophyllotoxin. Although some used this as a topical medicine, it is best to stay away to avoid deadly symptoms.
For Your Pet
Every part including the root, leaves, stem, flower, and unripe fruit of mayapple plants are highly toxic to humans and animals. Do not consume.
Warning
Do not feed your pet mayapple plants as it can cause serious illness and probable death.
Resources
If you believe that your pet has been poisoned immediately call your vet or one of the animal poison control hotlines on this list.