Macadamia Nut/Australian Nut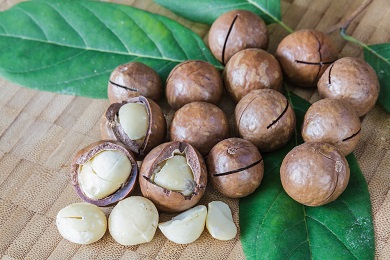 Latin Name
Macadamia integrifolia
Description
The Australian nut, also known as the macadamia nut, is indigenous to australia and derives from four different species of trees. The nut is covered by a green shell that when opened reveals a brown nut.
For Your Pet
Macadamia nuts contain high amounts of calcium, fiber, and fat, too much for a rabbit to digest. If your pet eats macadamia nuts, it can harm them.
Warning
Macadamia nuts are poisonous to your pet. Never feed macadamia nuts to your rabbit and other small pets.
Resources
If you believe that your pet has been poisoned immediately call your vet or one of the animal poison control hotlines on this list.