Jonquil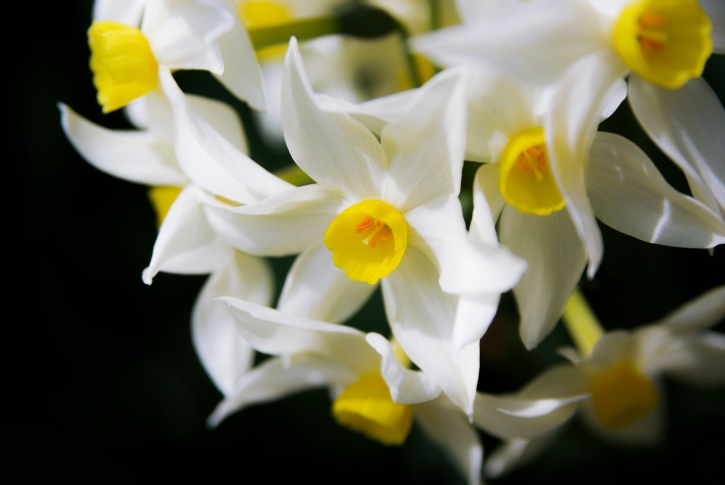 Latin Name
Narcissus jonquilla
Description
Jonquil, also known as rush daffodil, is a bulbous flowering plant native to eastern Europe. Although this plant is in the same family as common daffodils, an outstanding characteristic is that the smaller yellow or white flowers sprout and bloom in clusters, not individually. These flowers contain around 6 outer petals and a long trumpet shaped center.
For Your Pet
Jonquils contain a poisonous substance called lycorine which is a toxic crystalline alkaloid. If your rabbit eats a Jonquil, they may experience severe nausea and gastrointestinal pain, however most rabbits tend to stay away from Jonquils if they have a well balanced diet.
Warning
Do not feed your pet Jonquils as it can cause serious illness.
Resources
If you believe that your pet has been poisoned immediately call your vet or one of the animal poison control hotlines on this list.