Jackfruit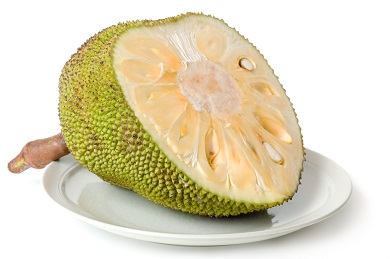 Health Rating
Never Feed (but not poisonous)
Latin Name
Artocarpus heterophyllus
Description
This is a large fruit that gets up to 80 pounds and around 20 inches in diameter. The outer skin is a dirty yellow with a bumpy feel.
For Your Pet
All parts of Jackfruit contain a milky white, sticky latex sap which can cause serious harm to your pet. The edible fruit itself is not poisonous to your rabbit or other pet but it is highly suggested not to feed it to them due to cross contamination, high sugar content, and choking hazard.
Warning
Do not feed your pet jackfruit as it can cause serious illness.