Indigo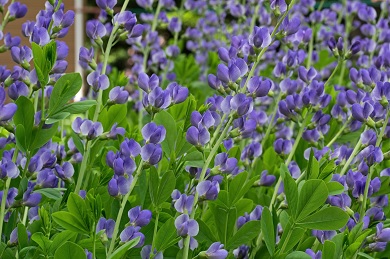 Latin Name
Indigofera tinctoria
Description
Indigo is a flowering plant in the pea family. Most have small even pinnate leaves and pink, purple, or indigo flowers growing upward away from the leaves. You can find these plants native in tropical areas of Asia and Africa, or cultivated around the world for the use of making dye.
For Your Pet
Indigo, or Indigo Dye, is known to be toxic to animals from small pets to livestock and causes various symptoms like lethargy, weakness, convulsions, and possible death.
Warning
Do not feed your pet Indigo as it can cause serious illness and possible death.
Resources
If you believe that your pet has been poisoned immediately call your vet or one of the animal poison control hotlines on this list.