Henbane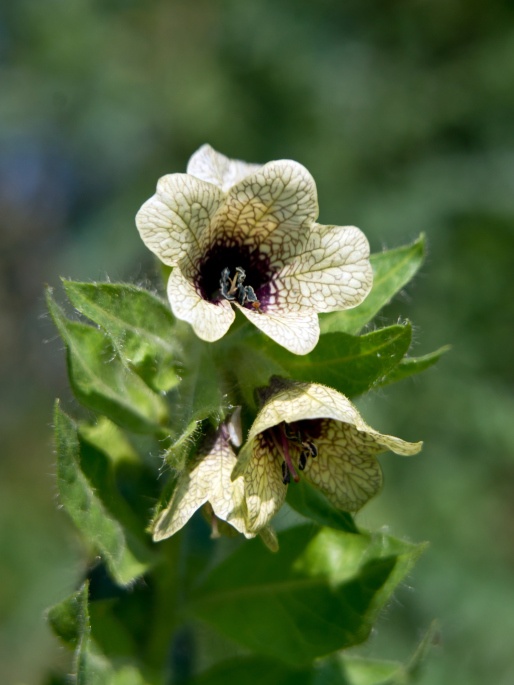 Latin Name
Hyoscyamus niger
Description
Also known as Black Henbane or Sticking Nightshade, Henbane is a plant with flowers that are pale yellow with small dark veins and a dark center and lacerated leaves. This plant is reported to be used as a hallucinogen in humans and is toxic to fish, birds, wild animals, and cattle. Humans can also be poisoned if ingested in large doses.
For Your Pet
Henbane contains hyoscyamine and scopolamine alkaloids which cause excessive drooling, headaches, nausea, vomiting, diarrhea, rapid heartbeat, tremors, and death. This plant is extremely dangerous to grazing animals, cats, dogs, birds, rabbits, wild animals, humans, and more.
Warning
Do not feed your pet henbane as it will cause serious illness and probable death.
Resources
If you believe that your pet has been poisoned immediately call your vet or one of the animal poison control hotlines on this list.