Hairy Vetch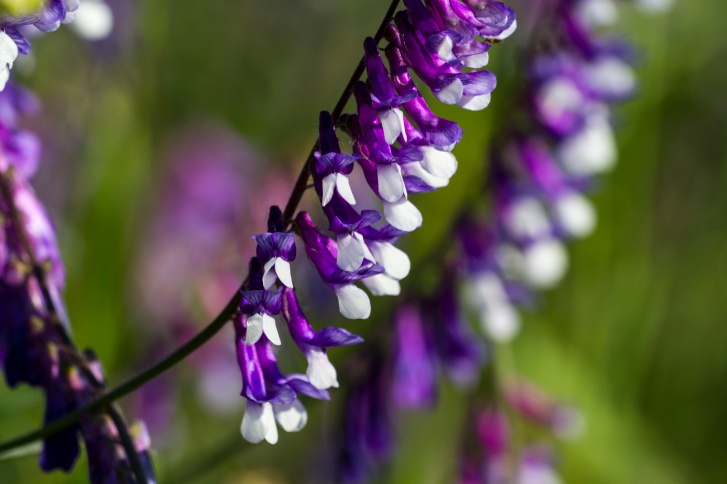 Description
Hairy Vetch is a legume that is grown for stabilization in soil and as a winter cover crop. They have fern-like leaves and purple and white flowers that grow upward in a cluster.
For Your Pet
Hairy Vetch is poisonous to cattle, horses, and wild animals if ingested. The seeds contain cyanide. Symptoms can include vomiting, diarrhea, convulsions, loss of appetite, and lethargy to most animals.
Warning
Do not feed your pet Hairy Vetch as it can cause serious illness.
Resources
If you believe that your pet has been poisoned immediately call your vet or one of the animal poison control hotlines on this list.