Glory Lily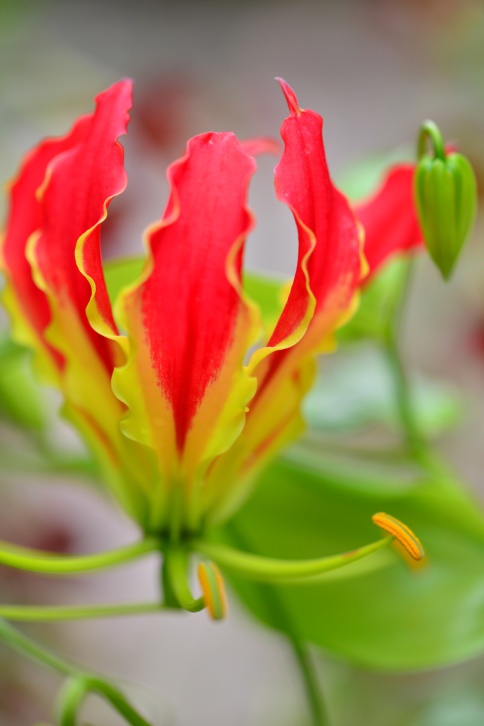 Description
Glory Lily is a herbaceous perennial plant that climb over other plants with tendrils and have flowers ranging in colors from yellow shades to orange, red, and deep pink.
For Your Pet
Although rabbits, deer, and other animals tend to stay away from eating Glory Lily, if ingested it can cause diarrhea, abdominal pain, and dehydration.
Warning
Do not feed your pet Glory Lily as it can cause illness.
Resources
If you believe that your pet has been poisoned immediately call your vet or one of the animal poison control hotlines on this list.