German Ivy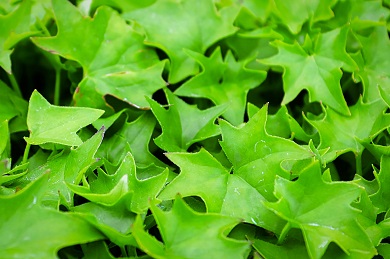 Description
German ivy is a vining plant with green ivy leaves and sometimes have small, slender, yellow flowers.
For Your Pet
The toxins inside German Ivy create illnesses in your small pets. Symptoms include irritation in the mouth, diarrhea, excessive drooling, and abdominal pain.
Warning
Do not feed your pet German Ivy as it may cause serious illness.
Resources
If you believe that your pet has been poisoned immediately call your vet or one of the animal poison control hotlines on this list.