Flamingo plant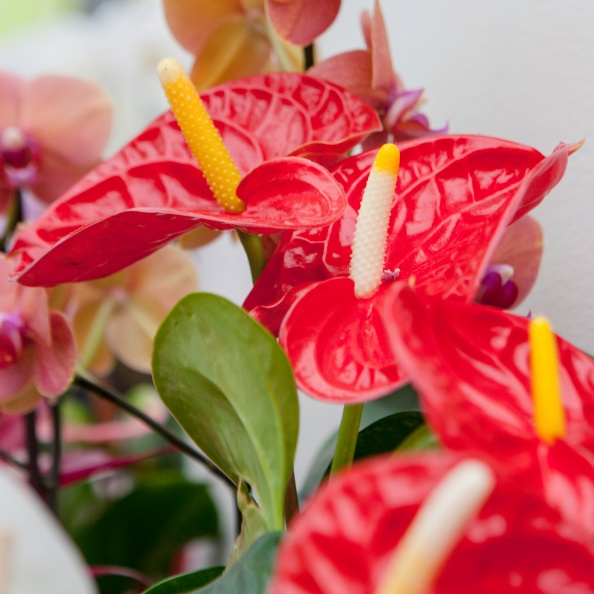 Description
This plant contains thick, dark green leaves on the bottom, a long stem with a bright red heart-shaped leaf that surrounds a protruding cluster of miniscule greenish flowers.
For Your Pet
Flamingo plant contains calcium oxalate crystals similar to other plants in the Araceae family, which can cause severe pain of the mouth and throat and gastrointestinal issues.
Warning
Do not feed your pet Flamingo plant as it can cause illness.
Resources
If you believe that your pet has been poisoned immediately call your vet or one of the animal poison control hotlines on this list.