Fiddle Leaf Fig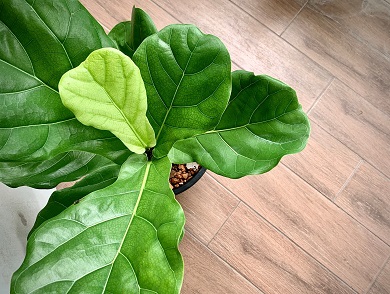 Description
The Fiddle Leaf Fig is a popular indoor plant with fiddle shaped leave, thick veins, and a tall truck.
For Your Pet
Fiddle Leaf Fig contain calcium oxalate crystals which cause oral irritation, swelling, and burning, as well as vomiting, and respiratory issues if ingested by most animals
Warning
Do not feed your pet Fiddle Leaf Fig as it may cause serious illness.
Resources
If you believe that your pet has been poisoned immediately call your vet or one of the animal poison control hotlines on this list.