Easter Lily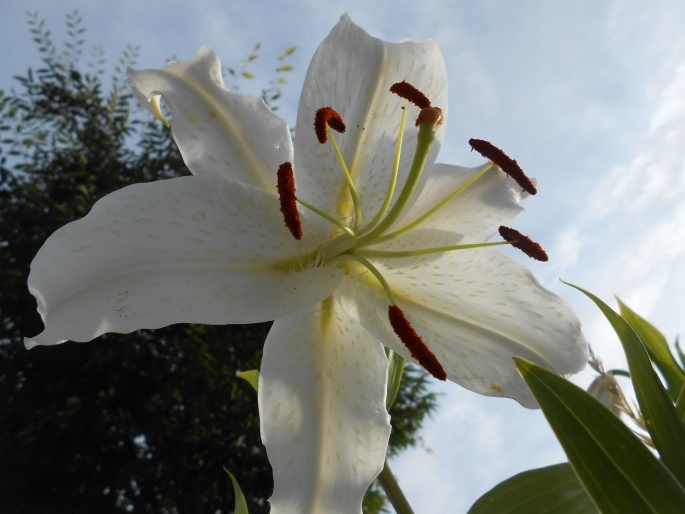 Latin Name
Lilium longiflorum
Description
Easter Lily is a stem rooting lily, with a white trumpet-shaped flower and long skinny leaves that grow on top of each other.
For Your Pet
Easter Lilies contain toxins that can harm your pet. If your rabbit eats an Easter Lily, they may experience severe nausea and gastrointestinal pain, however most rabbits tend to stay away from lilies if they have a well balanced diet. This plant is also toxic to cats and dogs as well if ingested.
Warning
Do not feed your pet Easter Lily as it can cause serious illness.
Resources
If you believe that your pet has been poisoned immediately call your vet or one of the animal poison control hotlines on this list.