Delphinium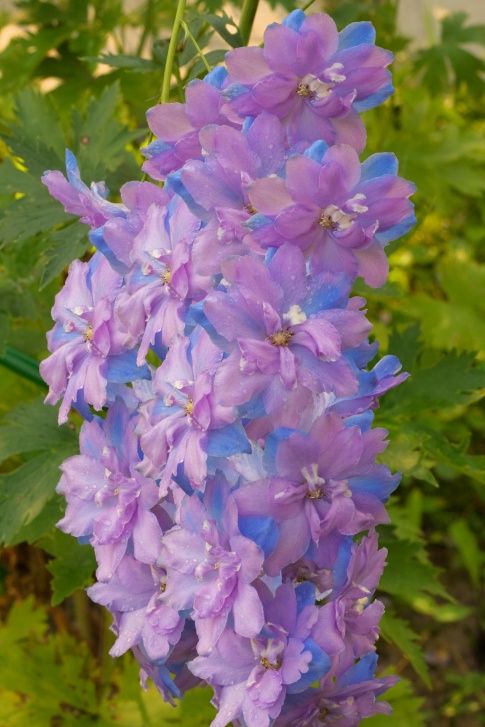 Description
These flowers are often brightly colored blooming on tall stems that tower over their leaves. The flowers cover them stem when fully bloomed. Colors can vary from red to white, purple, pink, and so on.
For Your Pet
Although rabbits and other small pets tend to stay away from Delphiniums due to their taste and texture, if ingested it can cause diarrhea as well as neuromuscular problems. In more serious cases, symptoms can include convulsions, and depressed respiration.
Warning
Do not feed your pet Delphinium as it can cause serious illness or death
Resources
If you believe that your pet has been poisoned immediately call your vet or one of the animal poison control hotlines on this list.