Death Camas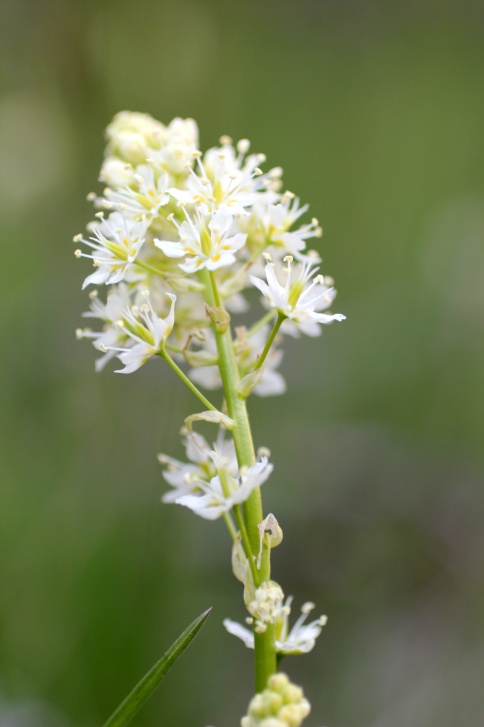 Latin Name
Zigadenus venenosus
Description
Toxicoscordion venenosum, also known as Death Camas, is a species of flowering plants that grow around 2 1/2 ft with grass-like leaves and stems, and white or cream colored flowers.
For Your Pet
Eating Death Camas can cause vomiting, diarrhea, paralysis, cardiac arrest, and in severe but rare cases, death in humans and animals.
Warning
Do not feed your pet Death Camas as it can cause severe illness or death.
Resources
If you believe that your pet has been poisoned immediately call your vet or one of the animal poison control hotlines on this list.