Datura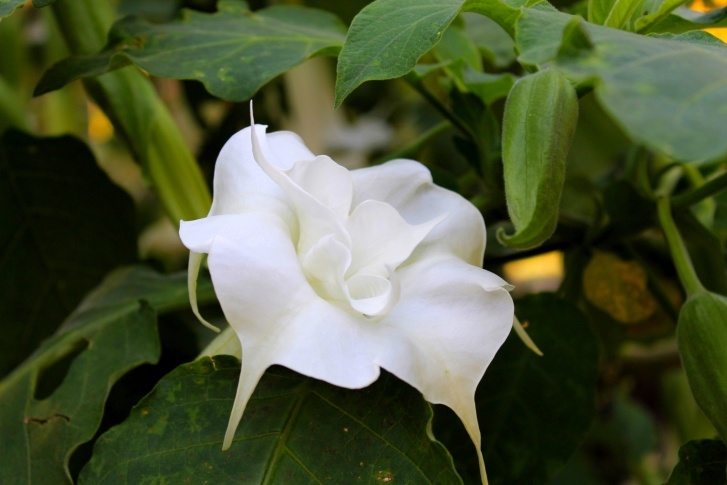 Description
Commonly known as thornapples, jimsonweeds, or devil's trumpets, Datura is a poisonous nightshade plant with trumpet shaped flowers and large dark green leaves that most of the time will feel velvety. Colors vary from white to yellow, pink, and purple.
For Your Pet
All parts of this plant is poisonous and has a long history of causing extreme delirium and death to humans as well as other animals. Do not ingest this plant.
Warning
Keep your pet away from Datura as it will cause serious illness and possible death.
Resources
If you believe that your pet has been poisoned immediately call your vet or one of the animal poison control hotlines on this list.