Cuban Laurel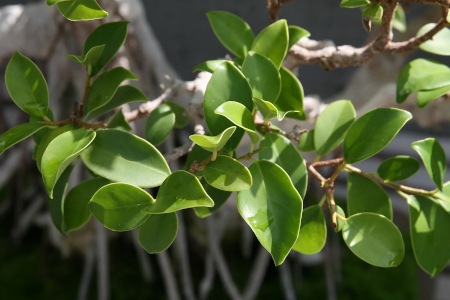 Description
Cuban Laurel is a large woody plant in the fig family.The shrub can reach up to 33 ft tall with an equal spread. The trunk is grayish brown and the canopy is filled with small green leaves.
For Your Pet
All Laurels, apart from Bay Laurel, are toxic to cattle and other animals. Symptoms may include severe gastrointestinal pain and respiratory issues.
Warning
Do not feed your pet Cuban Laurel as is may cause severe illness.
Resources
If you believe that your pet has been poisoned immediately call your vet or one of the animal poison control hotlines on this list.