Cowbane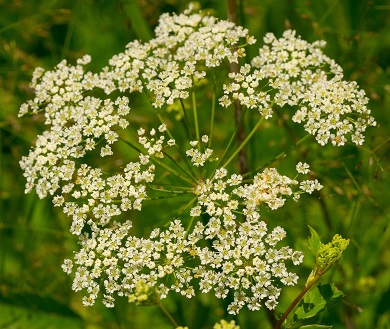 Description
Cowbane has many tiny white flowers and skinny tall stems. The stems can be reddish-green or green. These can be found in many areas including northern and central Europe, northern Asia, and North America typically in marshes.
For Your Pet
This is highly poisonous to humans, cattle, and other animals. Do not feed your pet or let your pet around this plant
Warning
Cowbane is deadly and can cause your rabbit, guinea pig or chinchilla severe sickness.
Resources
If you believe that your pet has been poisoned immediately call your vet or one of the animal poison control hotlines on this list.