Cookies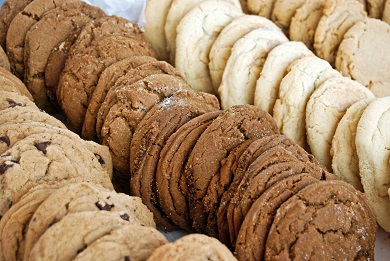 Health Rating
Never Feed (but not poisonous)
Description
A baked good usually made from flour and dairy.
For Your Pet
Cookies contain a high amount of carbohydrates, sugars, and other things that can harm your bunny. If ingested, it may cause abdominal pain and diarrhea.
Warning
Do not feed cookies to your pet as they may experience extreme discomfort.