Climbing Nightshade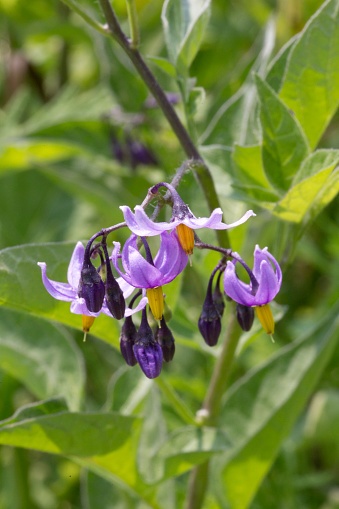 Latin Name
Solanum dulcamara
Description
The climbing nightshade is a vine plant that has purple flowers in a starfish shape. This plant also has berries on the vine that are red, green or orange in color.
For Your Pet
The climbing nightshade is poisonous to your rabbit, guinea pigs and chinchillas so should not be fed.
Warning
Never feed climbing nightshade as it can cause your pet to become very sick and can result in death
Resources
If you believe that your pet has been poisoned immediately call your vet or one of the animal poison control hotlines on this list.