Christmas Candle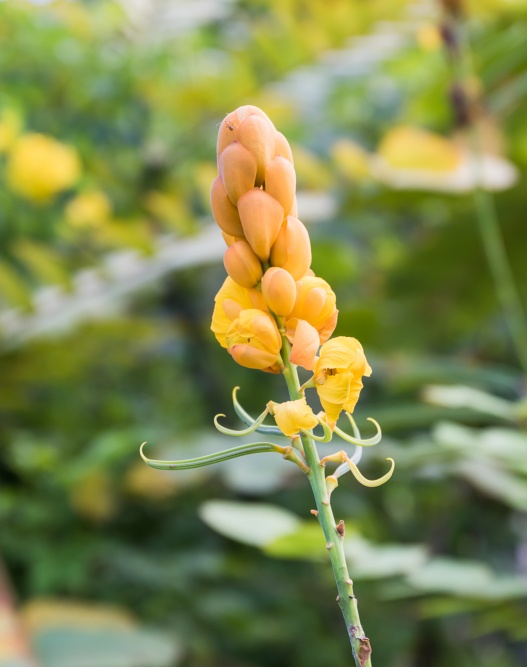 Description
Christmas Candle plants have beautiful fern-like leaves with tall, gold and yellow groups of flowers on one stem.
For Your Pet
Some cultures use Christmas Candle for medicinal purposes including anti-fungal remedies and for a laxative. However, this can be extremely dangerous to your pet. Symptoms may include nausea, diarrhea, and dehydration. In severe cases, it may have lasting severe effects on your pet.
Warning
Never feed your pet Christmas Candle plants as they may become very ill.
Resources
If you believe that your pet has been poisoned immediately call your vet or one of the animal poison control hotlines on this list.