Chinese Evergreen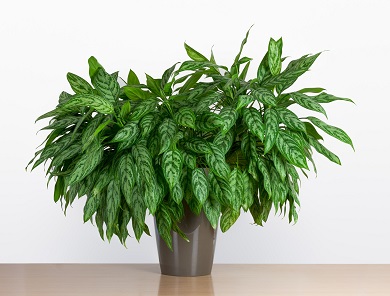 Description
The name says it all about what type of plant it is. The chinese evergreen is an evergreen perennial herb. The plant has green leaves with a pink stripe down the center. It produces fruit that has a fleshy skin that is red when it has ripened.
For Your Pet
Chinese Evergreens contain calcium oxalate crystals which can cause pain and swelling in the mouth, and cause gastrointestinal issues.
Warning
Never feed your pet Chinese Evergreen as they may become ill.
Resources
If you believe that your pet has been poisoned immediately call your vet or one of the animal poison control hotlines on this list.