China Doll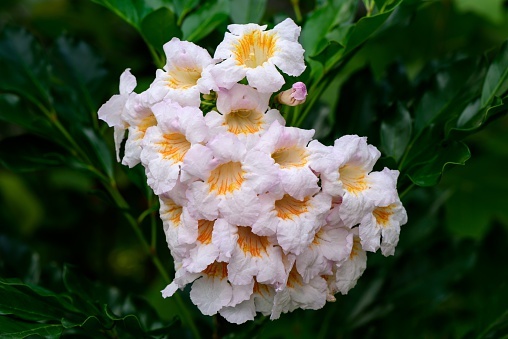 Latin Name
Radermachera sinica
Description
This plant is an evergreen with spade shaped leaves. The China Doll can grow to be close to 100 ft tall and be almost three feet in diameter. Their flowers can be white or even a light purple.
For Your Pet
This plant may cause increased blood pressure or irregular heartbeat if ingested by your pet.
Warning
Do not feed your pet China Doll as they may become ill.
Resources
If you believe that your pet has been poisoned immediately call your vet or one of the animal poison control hotlines on this list.