Chicory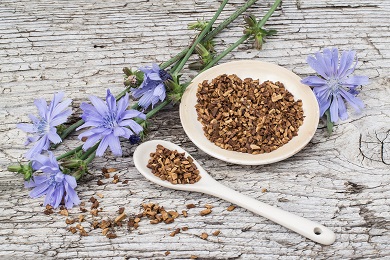 Health Rating
Recommend Daily in Limited Supply
Latin Name
Cichorium intybus
Description
Chicory is a woody, perennial herbaceous plant in the dandelion family with blue flowers and tall stems.
For Your Pet
Chicory is enjoyed by small pets like rabbits, guinea pigs, chinchillas and more. You can feed them Chicory as a daily food or as a treat topper on hay.
Warning
This is able to be fed to your rabbit, guinea pig, and chinchilla as a daily food but on a regulated supply.