Cherry Pits and Tree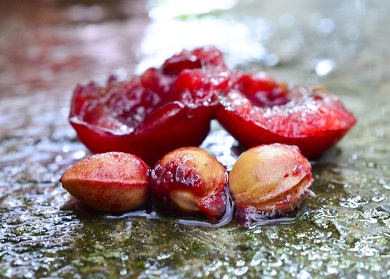 Description
The pits from the cherries are hard and a light brown when washed off from the cherry stains.
For Your Pet
Do not feed your rabbit, guinea pigs, or chinchillas pits or seeds from most fruit including cherries, apples, and pears. These seeds contain cyanide which can cause your rabbit to experience complications such as diarrhea, respiratory congestion, and in rare cases, death.
Warning
Do not feed your pet cherry pits. They contain cyanide and can be fatal.
Resources
If you believe that your pet has been poisoned immediately call your vet or one of the animal poison control hotlines on this list.