Chalice vine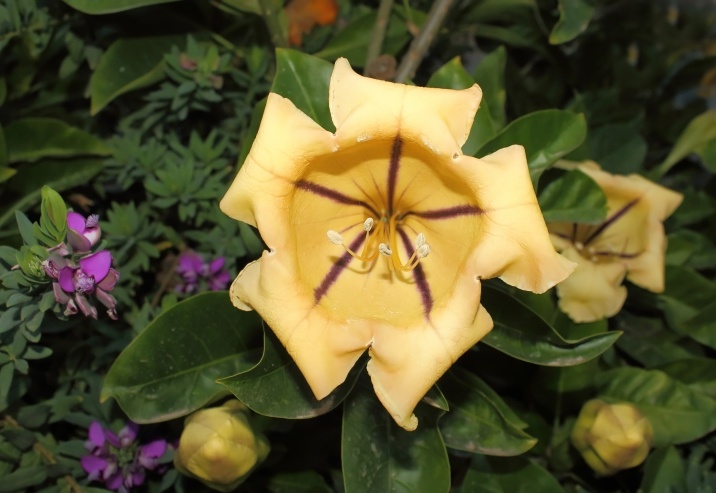 Latin Name
Solandra Maxima
Description
Chalice Vine contains large yellow cup or chalice-like flowers resembling its name, with a long, skinny stem, and large, glossy leaves.
For Your Pet
Chalice Vine plants including the flower, leaves, and roots are toxic to both humans and animals. Symptoms include nausea, vomiting, diarrhea, dilated pupils, headache, high fever, and delirium.
Warning
Keep your pet away from Chalice Vine. If ingested, may cause serious illness and possible death.
Resources
If you believe that your pet has been poisoned immediately call your vet or one of the animal poison control hotlines on this list.