Celastrus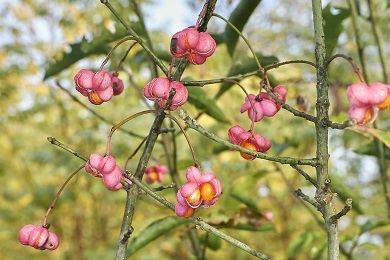 Description
The Celastrus is a tree/vine plant that bares a fruit that is between red and yellow. the leaves are football shaped all along the length of the branch/vine
For Your Pet
Also known as American Bittersweet, Celastrus has diuretic properties that can be harmful to your pet, causing diarrhea, and severe dehydration. All parts of the Celastrus plant are toxic.
Warning
Never feed your pets Celastrus as it can cause your pets to become very ill.
Resources
If you believe that your pet has been poisoned immediately call your vet or one of the animal poison control hotlines on this list.