Carpet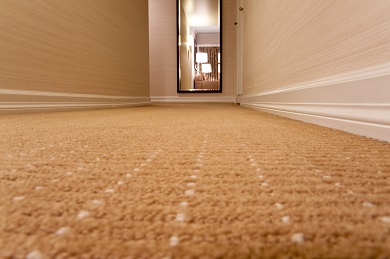 Description
Carpet may be soft and fluffy like your bunny, and a fun place to play with your small pet. However, they may be attracted to scratch and chew on carpet, which not only is this not safe for your pet, it can
destroy your carpet.
For Your Pet
Bunnies should not chew on or ingest the fibers of carpet, because their tummies cannot easily digest these fibers. They should enjoy others things to chew on such as hay, branches, wicker baskets, or compressed alfalfa cubes.
Warning
Carpet is poisonous to your rabbit or small pet, and you should never let them chew on carpet. If your pet has excessively chewed on and ingested carpet, you may need to use a petroleum laxative
especially made for pets and sold at pet stores. 
Resources
If you believe that your pet has been poisoned, immediately call your vet or one of the animal poison control hotlines on this list.