Beetroot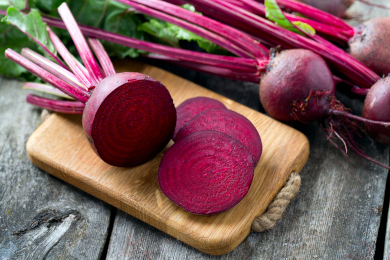 Health Rating
Sometimes Treats
Description
The taproot portion of the beet plant.
For Your Pet
Beetroots are high in sugar and should only take up a small portion of your rabbit's diet.
Warning
Rabbits, Guinea Pigs, and Chinchillas aren't meant to have a lot of sugar. Beetroot is high in sugar, therefore only give it to your pet as a sometimes treat.
Resources
If you need help figuring out how much vegetable to feed your pet, click on the link below: 
 
This calculator makes figuring this all out easy, and sort of fun. As you know, we're all about fun! 
Resource Links
Eat Hay Calculator – Inline Subheader