Angel's Trumpet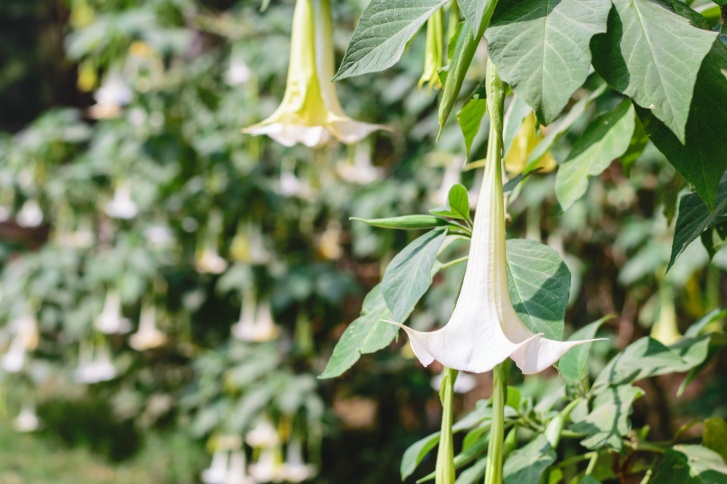 Description
The Angel's Trumpet is considered a shrub/tree that has flowering that has a bright colored in the shape of a trumpet giving it the name of Angel's Trumpet. The colors of the flowers come in many different colors including white, red, and orange.
For Your Pet
The entire Angel's Trumpet plant is highly toxic to small and large pets, even humans if consumed. Please avoid Angel's Trumpet entirely.
Warning
Angel's Trumpet is poisonous to your pet. Never feed Angel's Trumpet to your rabbit and other small pets.
Resources
If you believe that your pet has been poisoned immediately call your vet or one of the animal poison control hotlines on this list.